May 06, 2019
Maurice Foster Promoted to Director of Fair Housing for the Georgia Commission on Equal Opportunity
mf1 (4).jpg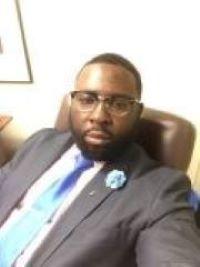 On May 1, 2019, Maurice Foster was promoted to be the Director of Fair Housing for the Georgia Commission on Equal Opportunity where he enforces the Georgia Fair Housing Law and manages the Fair Housing Division. Prior to becoming the Fair Housing Division Director, Maurice served as the Senior Compliance Officer and Legislative Affairs Liaison for the agency.
"I want to thank Executive Director Shawnzia Thomas & Deputy Director Allona Cross for this great opportunity," Foster said. "I am honored to lead the Fair Housing Division and I look forward to beginning a new chapter within GCEO."
His passion for working on issues relating to civil rights stems primarily from his personal conviction that the constitution affords certain fundamental protections to all citizens.  It is his personal belief, that the denial of these basic rights not only causes detrimental consequences to individuals but to society as a whole.
As a young man he was a dedicated student and spent much of his time participating in moot court and mock trial competitions throughout the city. While in high school he excelled academically by graduating 8th in his overall class and receiving a scholarship from the NYC Alumni chapter of Alabama State University.
Maurice's passion for transforming lives, communities, and the criminal justice system blossomed while attending Alabama State University. While at Alabama State University, he was inducted into Pi Sigma Alpha, the national political science honor society. During his undergraduate career, Maurice was nominated to be a Caux Scholar. As a scholar, he studied Peace Building and Conflict Resolution in Caux, Switzerland.  He holds a Bachelor of Arts Degree in Political Science with a concentration in International Relations and a minor in Legal Studies. He furthered his education by earning his Masters in Justice and Public Safety and an ABA approved paralegal certification from Auburn University Montgomery.
Maurice's 12 years of public service experience began with an internship with Sen. Quinton T. Ross, Jr. at the Alabama State Legislature where he tracked and researched legislation and public policy. From there, Maurice moved to Atlanta in 2007, where he accepted a position with the Georgia Department of Human Services and performed a variety of paralegal and investigative tasks. He went on to accept a position with Fulton County Pre-Trial Services and later the Georgia Department of Agriculture prior to accepting a position with the Georgia Commission on Equal Opportunity.
Maurice is also very passionate about education. He previously served on the Sawyer Road Elementary School's Governance Team where he was entrusted to provide input, make recommendations, and render decisions regarding various aspects of the school's instructional program and operational structure.
Maurice resides in the City of Marietta with his family and attends Zion Baptist Church.