July 23, 2019
GCEO's Equal Employment Division Provides Harassment Prevention Training to Dekalb County Board of Health
Equal Employment Division Training Pic (3).jpg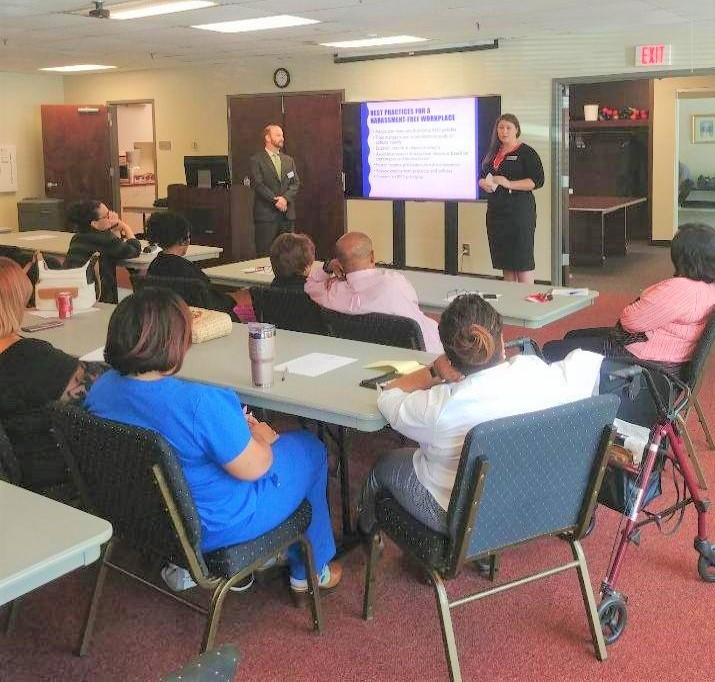 On Wednesday, July 10, 2019, the Georgia Commission on Equal Opportunity's Equal Employment Division was delighted to visit the Dekalb County Board of Health to conduct Harassment Prevention training for managers and staff. 
The training was conducted by Equal Employment Division staff members, Ryan Brown, Division Director, and Jessica Hurtt, Compliance Officer. The training covered topics such as Understanding Harassment, Applicable Legal Standards, Addressing Harassment in your organization, harassment scenarios, and previously filed harassment complaints.
GCEO is available to conduct stratgenic and engaging Employment practices training for your agency and/or organization. If you are interested in hosting a training event, please complete our online training form.